Ransomware Recovery Services:
Emergency Incident Response (IR) Professionals

Experiencing a ransomware attack? Contact our team 24/7/365 for immediate assistance in mitigating the damage and removing the malware.
Talk to our data recovery advisor now
How to handle a
Ransomware Attack
Ransomware attacks are becoming increasingly common and they target businesses of all sizes. Working with professional data recovery and cyber security experts is essential to guarantee the safest practices are used to decrypt data affected by ransomware.
Here are our recommended immediate steps when facing a ransomware attack:
1. Do not turn off the computer;
2. Document all relevant information about the ransomware;
3. Preserve any cyber-evidence;
4. Check for backups or shadow copies to restore data;
5. Back up the encrypted data, and consider recreating data from scratch;
6. Report the crime to the relevant authorities;
A quick call with one of our data recovery advisors can prevent a lot of headaches and increase the chances of restoring your data.
Call Free Consultation
How to Recover from a Ransomware Attack
Reduce downtime & reduce data loss
Evaluation
When your computer is infected with ransomware, it encrypts your files and demands that you pay a ransom to get them back. To help you recover your data, we need to figure out which ransomware infected your computer. We do this by analyzing the ransom note or an encrypted file. This helps us determine if there is a publicly known decryptor. This is done through our network of cybersecurity professionals, researchers, and partners.
Recovery
In ransomware recovery, SalvageData's team assists with exploring backup restoration options by checking for data restoration possibilities, file versioning, and malware presence in backups. We also attempt to use publicly known decryptors, and, if not available we can reverse engineer the malware to exploit vulnerabilities and find private keys for decryption. Lastly, if no public decryptor is available, we explore cyber extortion negotiation tactics to potentially decrease ransom demands while assessing the likelihood of successful decryption.
Reporting
Once the decryption process is successful, the team will transfer all decrypted files to sterile storage media, providing you with a clean and secure copy of your recovered data. We can also assist in removing ransomware malware from the original media, ensuring that your devices are clean and safe for reuse, even formatting if necessary. And finally, you can choose to request a cyber attack report and forensic investigation service. These comprehensive services aim to provide a seamless recovery experience, helping organizations return to normal operations as quickly and efficiently as possible.
How much does Ransomware Recovery Services cost?
Share some details about your infected device and receive a customized quote for our services.
DO YOU NEED EMERGENCY RANSOMWARE RECOVERY SERVICES? CALL US NOW!
1-800-972-3282
Types of Ransomware
Identifying what ransomware has infected your system is the first step in ransomware recovery.
Cyber threats have been evolving every year, leading to a rise in various types of ransomware, each with unique characteristics and attack methods. Here's a short list of known ransomware that are currently targeting organizations, these also include ransomware as a service (RaaS).
EXPERIENCE IN EVERY INDUSTRY
It's not just giant corporations that are the main targets anymore, businesses of all sizes can find themselves victims of these attacks. Let SalvageData help you recover your data safely.
B2B AND B2C
BUSINESSES
Businesses of all sizes can count on our experts to recover their data.
UNIVERSITY & EDUCATIONAL
INSTITUTIONS
We have experience working with hundreds of educational institutions nationwide.
MEDICAL & HEALTH
SERVICE PROVIDERS
Our HIPAA-certified staff has worked with local pharmacies to major hospital systems.

GOVERNMENT
ORGANIZATIONS
Count on our GSA-certified advisors to help you get your data back from ransomware.
24/7 EMERGENCY
SERVICES
Our data recovery advisors are available 24/7 for our Emergency Recovery Options.

Comprehensive Ransomware Recovery Services
SalvageData offers an all-round complete range of services when it comes to ransomware recovery. From investigating how the attack was possible, to decrypting every last bit of data, count on SalvageData for a secure data recovery.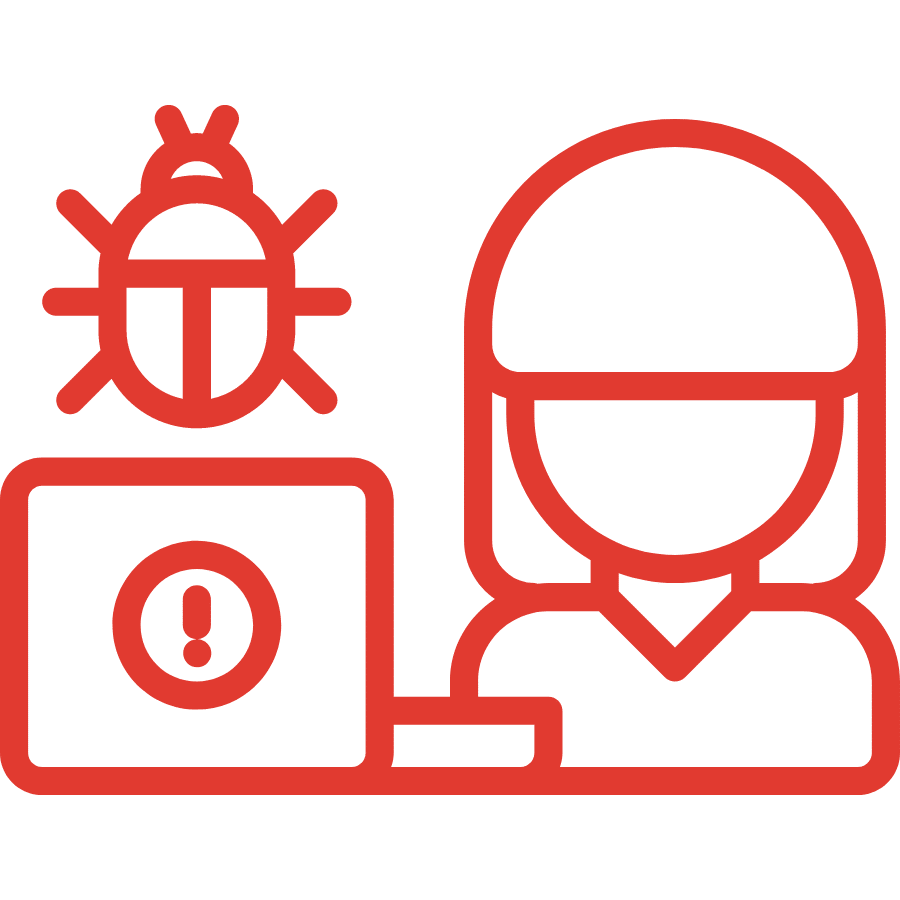 Media Ransomware Evaluation
Analysis of a single media to determine ransomware-type.
Extraction of ransomware note.
Research Ransom and determine if there is a publicly known decryptor through our network of cyber security professionals, researchers, and partners.
Summary Report of the above.
Decryption & Recovery
Exploring backup restoration options.
Use of publicly known decryptor if available (15% success).
Reverse engineering the malware (exploiting vulnerabilities in the malware code) (20% success).
Exploring encryption integrity for the possibility of paying the ransom. (60% success).
Transfer all decrypted files to sterile storage media.
Removal of ransomware malware.
Summary Report of Decryption.
R&D: No publicly known decryption
In-depth research of the encryption
If a new ecryptor can be created, create it and crack the encryption
Added to our notification list if public decryption is found or created by our staff
Transfer all decrypted files to a sterile hard drive
Removal of ransomware malware
Summary report of the decryption process
Third-Party Investigation
Cyber security analysis and report of how the malware was introduced, security issues exploited, and solutions to prevent such occurrence in the future.
Ransomware questions
Answered by experts